Find current software version information here, and instructions on how to check what you're running.
Current Software Version: 2.2.1.481
How to locate software information on your Sentia device:
1. On your analyzer, tap Settings on the Home screen.
2. Tap About
3. Tap Analyzer Information
4. The software version that you are currently running is located on the Analyzer Information screen under Version.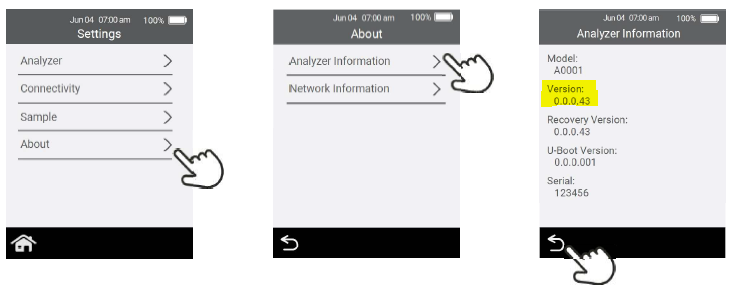 Please ensure that you are always running the most up to date software version available. Details on how to update your software version are provided here.